TESLA
During a short period of time when I was in a management role that was a little hands-off and more UX driven, I still wanted to give myself visual challenges.

I thought it would be fun to research what's happening within the auto industry's digital product design and redesign the climate experience to fit on the bottom half of the 17" Tesla Model S touch screen.

Most auto interfaces feel very generic and unbranded, but I think it would be amazing to be able to design and prototype, especially as we move into larger screens within cars, as well as passengers within self-driving autos - what types of visuals would they want on the screen to create a mood?
VERSION 1 
EXPRESSIVE, ABSTRACT & ATYPICAL OF AN IN-CAR UI. THE SINE WAVES CURVE UP OR DOWN WITH VENT ADUSTMENT AND OSCILLATE DEPENDING UPON THE AIR STRENGTH.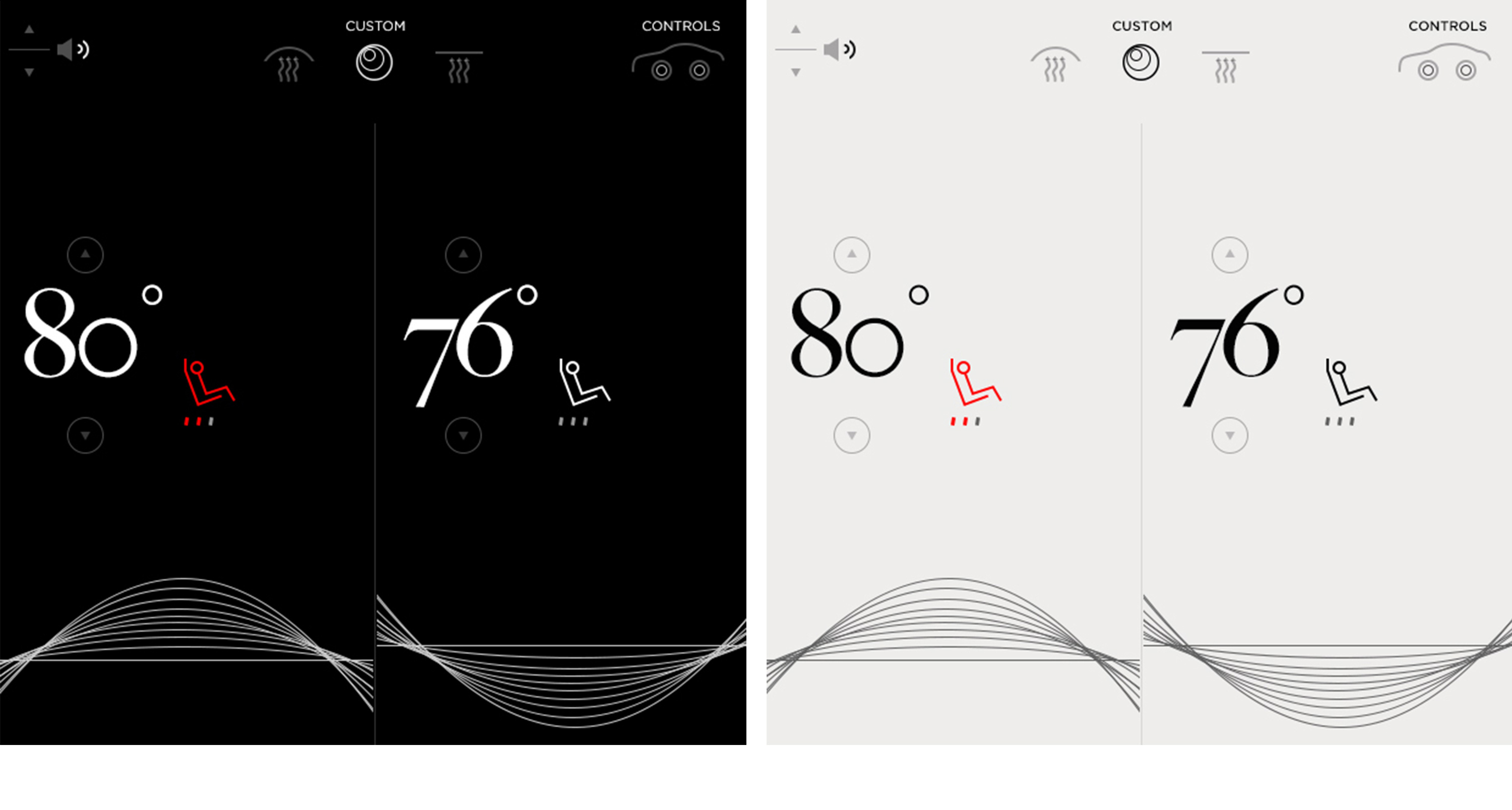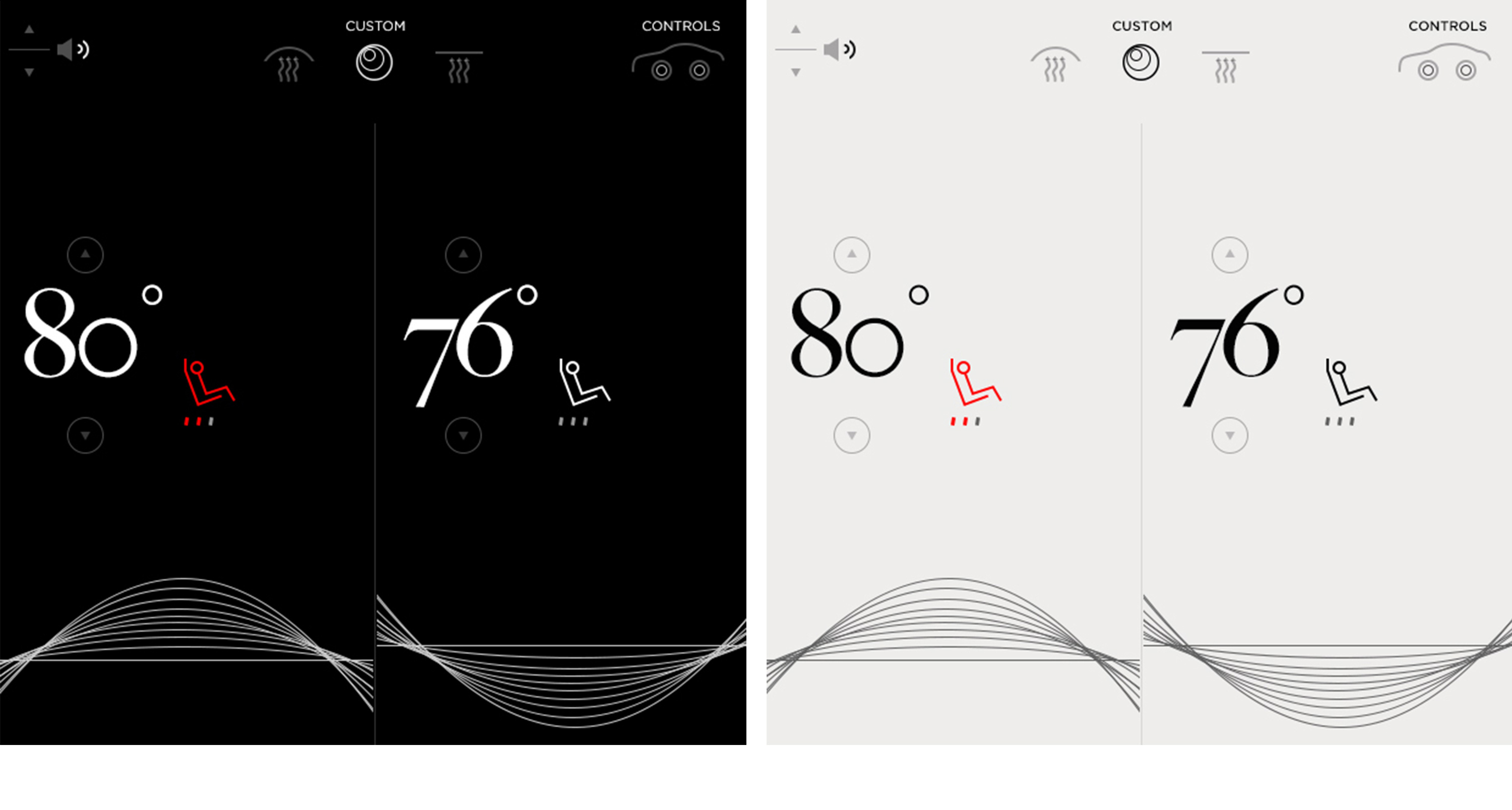 VERSION 2
STRAIGHTFORWARD, SIMPLE, ELEGANT. TOUCH-BASED CONTROLS OPEN AN OVERLAY, OR SLIDE UP. THE WAVE FORMS GENTLY MOVE AND COLORS CHANGE AS TEMP IS ADJUSTED.