FUELBAND ONBOARDING & SET-UP
Onboarding for the Nike+ Fuelband was the top priority for our Nike+ stakeholders.

I was assigned as the lead designer of the set-up and onboarding, though in all honesty, due to the Nike+ software pushing the user out of the browser, (client's decision due to tech limitations and launch date), the whole experience would never be as ideal as we would've preferred even after upwards of 50 iterations on the "initiation."

Our team's top priority was to make an extremely complicated back-end and download process look simple and inviting.

Role: Senior Designer / AD
Winner of the Titanium Grand Prix @ Cannes.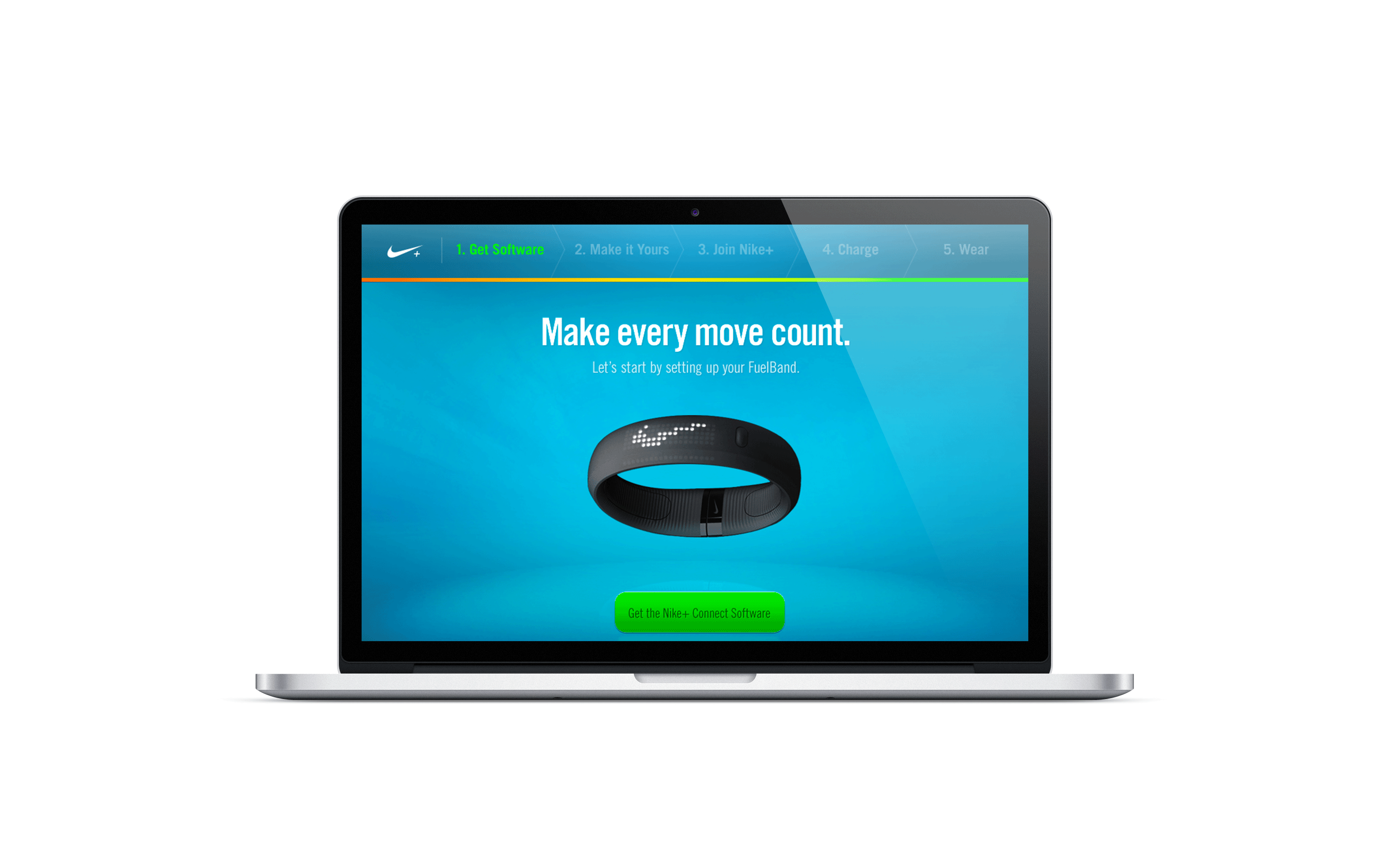 SET-UP SCREENS FOR THE ADDITIONAL NIKE+ APPS