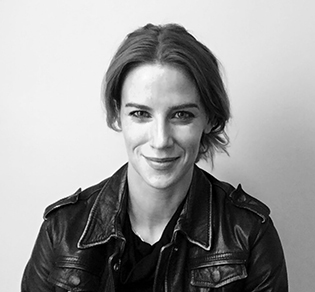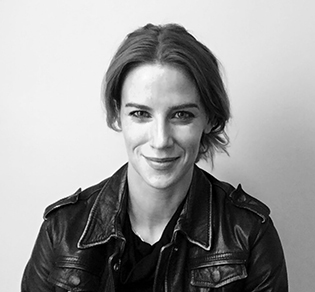 I'm a design director who loves solving business problems through creative strategy and design. In addition, I love having opportunities to be a hands on design leader, not only getting creating something fresh, but also strategizing how to solve problems my team is facing.

My career path hasn't followed the usual trajectory of a single discipline. Instead, it includes a unique combination of art direction, digital design (product, mobile and web), and branding. All of which makes me adept at solving business problems with creativity.

My first job out of college was at a major NY publishing company where I developed a deep love for typography, visual craft, and grids. Seeking a greater challenge, I transitioned into advertising where my focus shifted to concepts, visual strategy, and design for web, apps, events, and traditional media at a firm "Advertising Age" magazine, at that time dubbed the best in the world - Crispin Porter & Bogusky. 

I used those campaign concept skills and strategy when I moved to R/GA. My proudest accomplishment there was when my team won the Cannes Titanium Grand Prix for our system design on the Nike+ Fuelband's introduction into the market. During my seven years at R/GA my focus was on pixel perfect perfection, Nike e-comm and apps, Converse, and pitch work throughout.

All of this overlapped with multiple branding systems, including an intense six months collaborating with Pentagram to lead the digital aspect of Verizon's re-brand (launching within the holiday campaign), and another six months of working with a team to continue to define R/GA's Swiss design system.
Unique things about me
I was taught by the legendary designer Milton Glaser. 
I took classes from Joshua Davis - acclaimed for his role in designing the visualization of IBM's Watson, and whose work is now part of permanent collections in museums around the world.
During my publishing years, I worked nights creating motion graphics for MTV at Transistor Studios to increase my skill set in the digital world. I also took courses in physical computing.
I was on the Nike+ Fuelband team that won the Titanium Grand Prix at Cannes in 2012. 
I've managed a wide variety of teams: marketing designers, product designers, art directors, and UX designers.

My Loves
Non-fiction audiobooks + podcasts
Meditation
Fashion - I was a commercial model in NYC during my "free" time, and still love to keep up with that world - stylists, designers, the latest editorials, ads, and trending fashion brands.
Tech - Particularly Wired magazine and science-based books. e.g. Ray Kurzweil, Michio Kaku
Politics 
Nice things
In addition to the usual traits a creative director must possess, e.g. impeccable craft, typography, leadership, presentation, storytelling, and strategic skills; I've also been told I'm …Confident, calm, and focused leader invested in my teams.
Great at word-smithing presentations - refining the writing, re-ordering to tell a story, etc.
Optimistic
Self-starter
Pragmatic

My Weaknesses
Binging on a good TV series. The Wire, Mrs Maisel, Game of Thrones, to name a few.
Cookies and cream concretes, homemade hot fudge topping. No ice cream required.
Connect! I'd love to hear from you. 
galacticholiday@gmail.com
LinkedIn